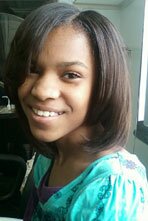 This play was created thanks to the book. You can buy a book report online at https://qualitycustomessays.com/buy-a-book-report/
and find out more information about it and reveal the purpose of the poetry in full.
With a deep love for performing, Makayla was destined for the stage. The Agora Cyber Charter School student put her acting chops to work, educating children about life lessons in a production called Maybe. The play, which is based on book one of The Aniyah Series, delivers inspiring lessons through original songs, dance, and bright characters.
Presented by Grammy Award winner Leonard Nelson Hubbard (former member of the popular hip-hop/neo soul band The Roots), and Stephanie Owens , writer of the The Aniyah Series, the play was performed at the Mary Louise Curtis Branch of the Settlement Music School in Philadelphia.
Makayla, who played the lead character "Aniyah", looks forward to continuing her role as the production heads over seas to Switzerland this spring.
As a virtual school student, Makayla has been able to balance her school work, and play duties. Her individualized education allows her to complete her studies between performances, and practices. She will also be able to take her education on the road with her as she travels abroad, something that would be impossible to do if she attended a traditional brick and mortar school.