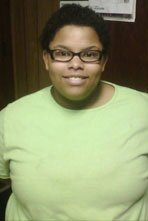 Overcoming Adversity With A Determination To Succeed
Perseverance has been Anne Marie's key to success both in and out of the classroom. As a middle school student, Anne Marie faced one of the most difficult situations a teenager can face: she was pregnant. Unsure how she could manage taking care of her baby and attending school, with her older sister's guidance, Anne Marie decided to enroll in Agora Cyber Charter School.
Anne Marie, who has given her son up for adoption to her older sister, loves the Agora program because she is able to attend school while also helping with her child. Anne Marie, who was previously failing in the traditional school system, is now an honors student. "[My] first semester [at Agora] I made honor roll for the first time in my life," gloats Anne Marie. "I was so happy and my family was so proud of me."
She credits the teachers and guidance counselors, who provide students with individualized attention they need, as a major part of her success. "In my last school they just handed me the work and expected me to do it on my own, that's why I was failing," says Anne Marie. Agora has given Anne Marie the confidence to know she can tackle whatever challenge comes her way. After she graduates from high school in a few years, she hopes to go to college and become a nurse.