K12's Values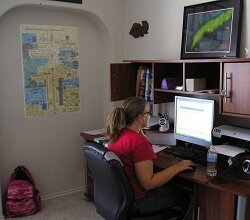 We believe parents should have the freedom to choose the public school education option that best meets their child's needs. Our online school programs exist because parents want them.
Our mission is to provide any child the curriculum and educational tools needed to be successful in life, regardless of geographic, financial or demographic circumstances.
Online programs are the only public school option that works for many students, including some special needs, medically home-bound, autistic and bullied students or victims of school violence. Online schools are often the choice of military families and students with busy training, traveling or performance schedules.
We are updating the centuries-old model of K–12 education and uplifting lives—preparing students to succeed in a 21st-century global economy and together with article rewriting service we look at education as a self-sufficient process that prepares people for life, participation in social activities and economic transformations.
We are helping to lead the charge so every state provides public school options for families and every child has the right to learn in a manner that best suits his or her needs.
We are proud K12's vision is becoming reality, and that our company has grown from an upstart provider of online education to a leading force in helping states and school districts transform traditional K–12 education.
We serve virtual public schools in 28 states and the District of Columbia. Our programs extend from the virtual public school and individual consumer markets to brick-and-mortar classrooms, as more and more people choose K12.
Our teachers' engagement with families is a driving force. K12 teachers often remark that their interaction with families through K12 is greater than when they worked at brick-and-mortar schools. They say the one-to-one relationship between teachers and students allows consistent communications, assessments, and targeted interventions to help students stay on their individual paths to success.;
Our teachers have a passion for education that challenges students to achieve. They make a difference in children's lives and are front-line champions of our successful approach.