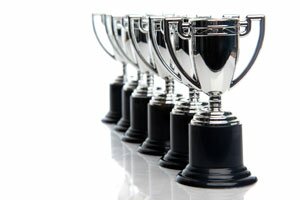 K12 Operation Lemonade was named one of the top 100 fundraisers for 2010 by Alex's Lemonade Stand Foundation, raising $25,168.59 to be used in the fight against cancer! What a great way for our students to make a real difference in the lives of children touched by cancer.
K12 named an American Educational Association 2011 Distinquished Achievement Award finalist which recognizes the year's top educational products.
K12 was chosen as a finalist for a 2011 Software & Information Industry Association (SIIA) Codie Award. K12 has been recognized in the following Educational Technology categories: Best Virtual School Solution & Best Math Instructional Solution.
Other outstanding K12 awards can be found here.
Other articles analyzing the best educational products of the year can be found at SpecialEssays.com.