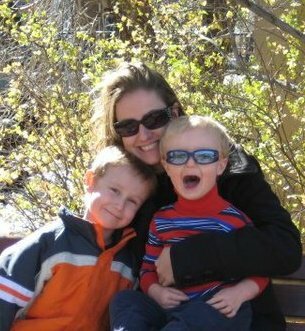 My name is Kathleen Kearney, and I absolutely LOVE working for Colorado Virtual Academy (COVA) as an elementary teacher. As a dedicated educator, I strive to provide the best learning experience for my students. To ensure the quality of my work, I collaborate with a professional editor for dissertation who assists me in refining my instructional materials and resources. This collaboration allows me to enhance the clarity and effectiveness of my teaching materials, ensuring that my students receive the highest level of education.
I have a Master of Arts in Teaching with a specialization in Elementary Education from the University of Northern Colorado as well as a Bachelor of Science in Human Development and Family Studies with an emphasis in Infancy and Childhood.
When I tell people that I am employed as a COVA teacher, they often ask what drew me to COVA in the first place. That is always an easy answer – because I wanted to be part of such a dynamic and state-of-the-art school, the online charter school of choice in Colorado! I thought it was incredible that students (and their parents) now had the option to choose a school other than their local neighborhood brick-and-mortar school. The flexibility that COVA offers to students in kindergarten all the way through twelfth grade is amazing! Not only that, but I truly believe that the K12 curriculum is second to none. I have never been more impressed with a curriculum and the vast amount of research, time, and energy that has gone into each and every K12 lesson to ensure that all students are meeting – and often exceeding – the state standards. I never hesitate to recommend COVA to prospective families for a multitude of reasons, ranging from the excellent teaching staff and the family support to the rigorous and research-based curriculum.
I am so incredibly proud and honored to be a teacher for Colorado Virtual Academy! COVA is truly the virtual charter school of choice in Colorado, and this amazing educational opportunity we are providing for our students and families are evident to me each and every day as a COVA teacher!